East Kootenay Community Credit Union
Find contact information of East Kootenay Community Credit Union: official web-site, address, phone numbers, products, reviews about bank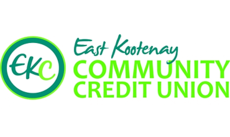 Bank group:
Head office's address:
920 Baker Street Cranbrook BC V1C 1A5
Contact center:
1-866-960-6666
Web-site:
www.ekccu.com/Personal
East Kootenay Community Credit Union network:
More about bank
Our Mission We provide our communities with quality service from a secure financial base in a professional and caring manner. Our Vision Together through life. Our Guiding Principles Our members come first. We are accountable to our members. Profits result from excellent service to members. We share our success with our members, employees and communities. Our environment is respectful of all. Our employees are committed and well trained. Employee engagement leads to high satisfaction. We create community value through local knowledge and involvement.
Give feedback