Evangeline-Central Credit Union
Find contact information of Evangeline-Central Credit Union: official web-site, address, phone numbers, products, reviews about bank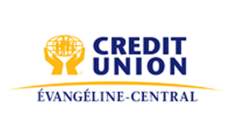 Bank group:
Head office's address:
37 Mill Road, PO Box 130, Wellington, PE C0B 2E0
Web-site:
www.eccu.ca/Home
Evangeline-Central Credit Union network:
More about bank
Our Focus is on You At the credit union, our members are our top priority. When it comes to banking and managing your money, we are focused on you and your financial well-being. That means you can always expect sound advice from our financial experts, with no obligations and no strings. Tailored Products & Services We take the time to really understand your goals, dreams and priorities, and we work hard to tailor our products and services to meet your needs, rather than fitting you into a one-size-fits-all product. Membership Makes You an Owner Credit unions are not owned by outside shareholders, we're owned by our members. Everyone who banks with the credit union automatically becomes a member and thus an owner of their credit union. Your Bottom Line is Our Bottom Line Our focus is solely on your best interest, because your financial success equals our financial success. It's a focused approach based on your bottom line, not ours.
Give feedback