MemberOne Credit Union
Find contact information of MemberOne Credit Union: official web-site, address, phone numbers, products, reviews about bank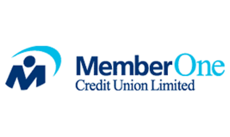 Bank group:
Head office's address:
200 Front St W, Toronto, ON M5V 3K2
Contact center:
1-866-696-8533
Bank Details:
Web-site:
www.memberone.ca
MemberOne Credit Union network:
More about bank
MemberOne Credit Union is a full service financial institution whose members are our top priority. Originally established in 1954 to serve the employees of the Workplace Safety and Insurance Board and affiliated Safety Associations, MemberOne now has over 2,800 members, from both our original bond of association, and the community at large. Our organization is committed to providing accessible and equitable customer service to each and every one of our diverse and valued customers. We take pride in our service and our staff and are flexible and innovative in delivering service to our members. Give us a call at 416-344-4070 to find out what we can do for you!
Give feedback