Nexus Community Credit Union
Find contact information of Nexus Community Credit Union: official web-site, address, phone numbers, products, reviews about bank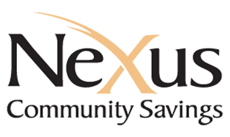 Bank group:
Head office's address:
601 Mowat Ave, Fort Frances, ON P9A 1Z2
Bank Details:
Nexus Community Credit Union network:
More about bank
Effective January 1st, 2016 we became Nexus Community Credit Union through a merger of Northern Lights Credit Union and Thamesville Community Credit Union. The new credit union will has 6 branches in Northwestern Ontario and 3 branches in Southwestern Ontario, , 78 employees and $210 million in assets The amalgamation of NLCU and TCCU into Nexus Community Credit Union Limited is an openly acknowledged "step 1" of a multi-year / multi-step strategy to bring together those credit unions from smaller markets who share the common challenges of technology affordability, risk diversification needs, and strengthening capital base. Both Remillard and Birtch are advocates of the unique needs of people and businesses from smaller community / rural areas. They believe that credit unions coming together to build on those common needs while retaining a focus and board governance that is 100% from these smaller communities is the way to address these needs.
Give feedback