The Toronto Municipal Employees CU
Find contact information of The Toronto Municipal Employees CU: official web-site, address, phone numbers, products, reviews about bank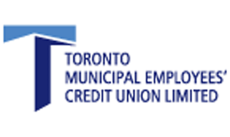 Bank group:
Head office's address:
Box 30. Toronto, Ontario M5H 2N2
Contact center:
1-800-561-7849
Web-site:
www.tmecu.com/Personal
The Toronto Municipal Employees CU network:
More about bank
TMECU was officially incorporated by 22 employees of the City of Toronto on December 3, 1940. It was, and still is today the only Credit Union bonded to serve all employees of the City of Toronto. In Credit Union terminology 'bonded' means that we are fully committed to exclusively serving: City of Toronto employees Agency, Boards, Commissions employees Families of the employees who bank with TMECU TMECU Today TMECU serves over 7,000 members which include employees and their families. With ATM card and Online banking supplementing two fully functional branches, TMECU has the ability to empower Members with financial products and services that help them grow financially, while having global access. TMECU is governed by a Board of Directors that is democratically elected by its members. These Directors oversee the governance of the credit union while allowing its professional staff to serve Members with utmost diligence and care.
Give feedback