VPCU
Find contact information of VPCU: official web-site, address, phone numbers, products, reviews about bank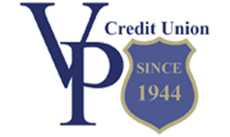 Head office's address:
4837 Victoria Drive Vancouver, BC V5N 4P3
Contact center:
1-877-683-8728
Phone:
604-683-2434
Fax:
604-683-3565
Web-site:
www.vpcu.com
VPCU network:
VPCU in social networks:
More about bank
Formed in 1944 to serve the police officers of Vancouver, VP Credit Union has expanded its bond and membership base to include employees affiliated with the Provincial Courts and E-Comm Corporation, sworn and serving members of the South Coast Transit Authority Police, members of all BC Municipal Police Departments and members of the RCMP in BC as well as immediate family members of the aforementioned.
Give feedback
Funny video
2-year-old kid likes to throw. Look what happened when his parents bought him a basketball ring!