Westminster Savings Credit Union
Find contact information of Westminster Savings Credit Union: official web-site, address, phone numbers, products, reviews about bank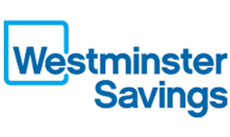 Head office's address:
13450 102 Ave #1900, Surrey, BC V3T 5Y1
Contact center:
1-877-506-0100
Phone:
604-517-0100
Web-site:
www.wscu.com/Personal
Westminster Savings Credit Union network:
Westminster Savings Credit Union in social networks:
More about bank
At Westminster Savings, we exist to serve the needs of our customers and help advise, empower and enable them so they can achieve their most important goals, however large or small they may be. Our purpose To be the financial partner of choice for busy families and growing small businesses in our communities so they can achieve their most important goals. Working with us is never just a "yes" or "no" situation because we know that life and business aren't like that either. So we provide great tools, products and information so our customers can move forward confidently. Our vision Enriching the lives of our customers. Enriching people's lives is a vision we collectively pursue every day by looking beyond accounts, rates, products and services to ensure we continuously deliver real and tangible value to our customers.
Give feedback
Banking reviews to your e-mail!