Habib Canadian Bank
Find contact information of Habib Canadian Bank: official web-site, address, phone numbers, products, reviews about bank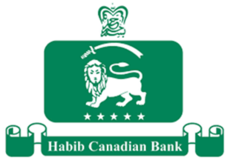 Bank group:
Head office's address:
918 Dundas Street East, Suite 1-B, Mississauga
Email:
info@habibcanadian.com
Bank Details:
Web-site:
www.habibcanadian.com
Habib Canadian Bank network:
More about bank
Habib Canadian Bank (HCB), a wholly owned subsidiary of Habib Bank AG Zurich, began its operations from Mississauga on March 22, 2001. Habib Canadian Bank is a member of the Canada Deposit Insurance Corporation.HCB is committed to make banking more rewarding for you in Canada. Habib Canadian Bank places a high emphasis on personal service. The Bank provides a comprehensive range of commercial and personal banking services and products designed to cover the needs of all its customers from small saver to the larger international corporations.
Give feedback