Bridgewater Bank
Find contact information of Bridgewater Bank: official web-site, address, phone numbers, products, reviews about bank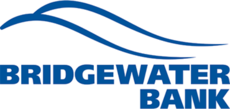 Bank group:
Head office's address:
Suite 150, 926 – 5th Avenue SW Calgary
Email:
customer.experience@bridgewaterbank.ca
Web-site:
www.bridgewaterbank.ca
More about bank
Bridgewater Bank is a Canadian Schedule l chartered bank with a portfolio of over $2.8 billion representing over 33,000 accounts across Canada (with the exception of Quebec).We specialize in competitive residential mortgages and deposit products through a select network of brokers. We also offer a variety of financial products through our website and by phone.Established in 1997, Bridgewater Bank is a wholly owned subsidiary of the Alberta Motor Association (AMA), the largest membership service organization in Alberta. We're customer-focused, helping you succeed with honest, straightforward service and solutions to meet and exceed your needs.
Give feedback