Personal Loans for 1 year in Canada
Find and compare interest rates, fees and features of personal loans for 1 year with amount $10 000,00 in banks of Canada
#
Bank and Loan
Rate, %
Loan Expenses, $
Loan Type
RRSP loans, Secured personal loans
3,75 %
fixed interest rate
RRSP loans, Secured personal loans
Unsecured personal loans, Debts consolidation loans, Line of credits, Home renovation loans
3,95 %
variable interest rate
Unsecured personal loans, Debts consolidation loans, Line of credits, Home renovation loans
RRSP loans, Secured personal loans
4,00 %
variable interest rate
RRSP loans, Secured personal loans
RRSP loans, Secured personal loans
4,45 %
variable interest rate
from $ 2 500,00
loan amount
RRSP loans, Secured personal loans
RRSP loans, Secured personal loans
4,75 %
fixed interest rate
RRSP loans, Secured personal loans
4,90 %
fixed interest rate
from $ 2 000,00
loan amount
4,95 %
variable interest rate
RRSP loans, Secured personal loans
4,95 %
variable interest rate
RRSP loans, Secured personal loans
Unsecured personal loans, Debts consolidation loans, Line of credits, Home renovation loans
4,95 %
variable interest rate
Unsecured personal loans, Debts consolidation loans, Line of credits, Home renovation loans
RRSP loans, Secured personal loans
5,95 %
fixed interest rate
from $ 2 500,00
loan amount
RRSP loans, Secured personal loans
Show the rest 10 of the 20 home loans
In which bank of Canada to take a consumer loan in cash at low interest?
Consumer bank loans are a popular service among the population of Canada. After all, there are situations every day when money for consumer needs is urgently needed. With the help of the cash loans rating, you can find available programs and minimize the loan costs for making money in debt. Here you will find the lowest interest on consumer loans. Using our service of comparing consumer loans is quite easy and simple. Specify the amount of the loan and the term of the loan. Then, you will see the number of Canadian banks, which offer loans according to your requirements; the average real rate. The programs are sorted by the level of the real interest rate and the amount of the overpayment. In addition, a monthly payment is calculated for each program. Choose the best consumer credit programs using the Bankchart.ca rating, this will help you issue a cheap urgent loan!
Guide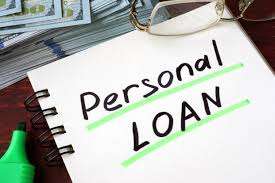 For everyone Canadian whether he is a national student or a pensioner with a bad credit score, or an employee or even an entrepreneur with a perfect rating, moments in living appear when some amount of money is demanded, but you are unlikely to set aside the purchase or to save enough funds. It can be the costs for your home renovation, education, vacation, debt consolidation credit, an automobile purchase or other consumer purposes. Canadian banks and credit unions, as TD, RBC, CIBC, BMO, Scotiabank, PC Financial, Vancity, Servus, Vancity, Coast Capital, Meridian or private lenders, provide a variety of loan products for personal goals, like overdrafts, lines of credits, secured and unsecured installment loans with variable or fixed percentages rates. So, it is very hard to compare and to check this set of credit products, as well as to get the one which fits you most, especially if you have a bad credit score in Canada, you require instant approval of the personal loan. How to improve your chances and to make getting a loan almost guaranteed case? Bankchart.ca prompts you which steps you should do, in this article.
Banking reviews to your e-mail!