Community Credit Union Of Cumberland Colch
Find contact information of Community Credit Union Of Cumberland Colch: official web-site, address, phone numbers, products, reviews about bank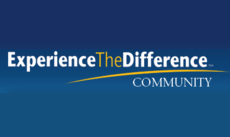 Bank group:
Head office's address:
347 Willow Street Truro, NS B2N 5A6
Contact center:
1-888-273-3488
Web-site:
www.communitycreditunion.ns.ca
Community Credit Union Of Cumberland Colch network:
More about bank
Community Credit Union of Cumberland Colchester Limited provides a full range of modern, quality financial services tailored to the diverse and ever-changing needs of our members. Often described as "people's banks", credit unions are for people who want a say in their financial institution. Open to everyone, Community Credit Union provides a full range of financial services to its customer-owners. Because we are locally owned, our members/owners, as shareholders, have the flexibility to select the services that suit them. They also have a say in the policies under which Community Credit Union operates. This puts control in the hands of local members, rather than in a head office, thousands of kilometers away. Community Credit Union has a commitment to keep funds working locally by employing people from within the community and by providing Personal and Commercial loans to members and their small businesses. Our profits stay in our communities, reinvested in our local economies. Putting members first is our credit union's number one priority. That means that instead of looking for ways to maximize profits for shareholders, Community Credit Union is always looking for ways to help our members make the most of their finances. From your child's first savings account, security investment opportunities and retirement savings, to the security of life and disability insurance on mortgages and loans, along with the convenience of credit cards and electronic banking, Community Credit Union has it all. Our structure is different from other financial institutions. The users of our services (our members) are also the owners. As customer-owners, credit union members have equal voting rights and participate in the decisions affecting the credit union, regardless of their deposit balance or volume of business. While our structure is unique, we do provide products and services that are compatible with those offered by other financial institutions. in fact, our credit union offers all the services you would expect from a financial institution–chequing, savings, loans, mortgages, RRSPs, RRIFs, ATM, telephone and Internet banking, investment services and financial planning.
Give feedback