Phone codes of cities in Canada
List of area codes for all towns in Canada. Country dial and city area codes for Canada dial code. Convenient search by name and number
Cities of Canada and phone codes
We bring to your attention Canada dial code information. On this page we have collected country dial and city area codes. Therefore, if you need to call another city on a landline phone, use the area code and the subscriber's phone number. For the convenience of searching, the names of all cities are sorted alphabetically.
Our guide includes area codes by province/territory as well as by number. To search for such information, press "Ctrl + F" and enter the area code. Thus, you will recognize the city name by the telephone code.
Canada Phone Code: 1
We remind you that the Canadian country code is 1. Consistent dialing pattern: 1 + Area Code + Local Phone Number. You can find out the city calling code with the help of our guide.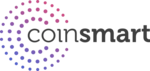 The Most Trusted Way to Buy Bitcoin
Canadian Banked
Instant Verification
Largest Coin Line up