Creative Arts Savings & Credit Union
Find contact information of Creative Arts Savings & Credit Union: official web-site, address, phone numbers, products, reviews about bank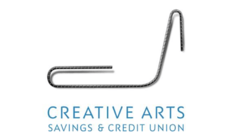 Bank group:
Head office's address:
102-625 Church Street 1st Floor Toronto, ON M4Y 2G1
Email:
info@creativeartscu.com
Web-site:
www.creativeartscu.com
Creative Arts Savings & Credit Union network:
More about bank
Creative Arts Savings & Credit Union is a cooperatively run banking institution chartered in 2008 for the benefit of the Ontario-based members of organizations serving the entertainment industry. Qualified members of ACTRA, NABET, IATSE, the Director's Guild of Canada - Ontario or a member or employee of any of our component organizations (listed under Who Can Join), and who is a resident of Ontario, is eligible to apply for membership. Immediate family members are also eligible to join.Credit union members pool their money for the benefit of all. Money deposited by members is used for loans to other members. Interest received on those loans is used to pay interest on savings. Management and staff are paid, whereas the Board of Directors and the Audit Committee are elected by the membership and volunteer their time. Members are encouraged to serve on committees, run for office, and vote at the annual meeting which will be held in March of each year.
Give feedback