Creston & District Credit Union
Find contact information of Creston & District Credit Union: official web-site, address, phone numbers, products, reviews about bank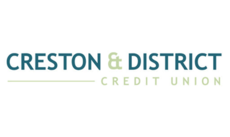 Head office's address:
140 11 Ave N, Creston, BC V0B 1G0
Contact center:
1-866-857-2802
Phone:
250-428-5351
Web-site:
www.cdcu.com
Creston & District Credit Union network:
Creston & District Credit Union in social networks:
More about bank
For over 60 years, Creston & District Credit Union has been building on the foundations created by our forefathers. We remain committed to the communities we serve and strive to provide products and services to our members to help them achieve their financial goals. As a committed supporter of a strong local infrastructure, we take pride in our ability to support our community through donations, sponsorships and bursaries. Sharing our success and putting our values into practice contributes to the quality of life for all Creston and area residents.
Give feedback
Banking reviews to your e-mail!