Dominion Credit Union
Find contact information of Dominion Credit Union: official web-site, address, phone numbers, products, reviews about bank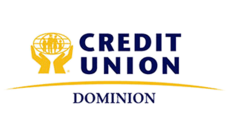 Bank group:
Head office's address:
94 Commercial Street Dominion, NS B1G 1B4
Contact center:
902-849-8648
Bank Details:
Web-site:
www.dominioncreditunion.ca
More about bank
First of all many thanks for visiting the Dominion Credit Union website, and I hope that you are already a member of our Credit Union, if not please have a look around. If you are in the Cape Breton area please visit Dominion Credit Union, we provide all your financial needs locally to you. Dominion Credit Union opened it's doors in the town of Dominion on Cape Breton Island in Nova Scotia Canada in 1934.
Give feedback