Education Credit Union
Find contact information of Education Credit Union: official web-site, address, phone numbers, products, reviews about bank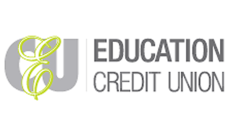 Bank group:
Head office's address:
4 Chamberlain Ave, Ottawa, Ontario
Contact center:
1-866-862-4437
Email:
info@ecusolutions.com.
Bank Details:
Web-site:
www.ecusolutions.com/Personal
Education Credit Union network:
More about bank
Education Credit Union (ECU) is a locally-owned, member-operated financial co-operative. We provide full financial services, including a comprehensive Wealth Management program to over 9,500 members who share the principles of democratic ownership. Our primary focus is you – not profits. For that reason we strive to provide lower or no service charges, higher investment rates, competitive loan rates, and the latest in financial products and services. Our roots can be traced to two Waterloo Region District School Board teachers, Ray Eaton and Gord Gamey, who believed in the long-standing principles held by credit unions: personal service and responsiveness to members' needs. Through their commitment, the Education Credit Union was formed in 1972.
Give feedback