Enderby & District Financial
Find contact information of Enderby & District Financial: official web-site, address, phone numbers, products, reviews about bank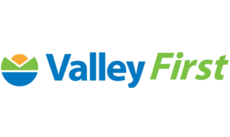 Bank group:
Head office's address:
703 Mill Ave, Enderby, BC V0E 1V0
Contact center:
1-888-277-1043
Web-site:
www.valleyfirst.com
Enderby & District Financial network:
More about bank
We're excited to announce that our new banking system has successfully launched. Now you can continue to enjoy the high standard of service you've come to expect from Enderby & District Financial while benefiting from an even wider range of products and services. Take advantage of these new and convenient benefits: In addition to Enderby & District Financial, Enderby members can use any of Valley First's 16 convenient branch locations A wider choice of products and services to suit your Bank, Borrow, Insure and Invest needs An enhanced online and mobile banking experience, featuring our new spending and budgeting tools built right into online banking Bank anytime, anywhere with a mobile banking app that also offers the flexibility to deposit a cheque for free using your smartphone with Deposit Anywhere™ If you do have any questions about changes to your accounts, statements or just need a little help, please scroll to the bottom of the page and contact us today by phone, in branch or via our support line. For an overview of our banking system upgrade and what may have changed, please click on the headings below to reveal more information.
Give feedback