Northen Credit Union
Find contact information of Northen Credit Union: official web-site, address, phone numbers, products, reviews about bank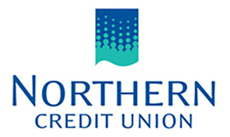 Bank group:
Head office's address:
280 McNabb St, Sault Ste. Marie, ON P6B 1Y6
Contact center:
1-866-413-7071
Bank Details:
Web-site:
www.northerncu.com
Northen Credit Union network:
More about bank
"To be the leader in building financial futures, together." That, in a nutshell, is Northern Credit Union's vision. But there's much more to it than that. With guidance from our members, our delegates, our Board of Directors and our Executive Team, our vision sets some very clear goals between now and 2020—from our commitment to members and employees, to our blueprint for financial growth and community support.
Give feedback