Cff Bank
Find contact information of Cff Bank: official web-site, address, phone numbers, products, reviews about bank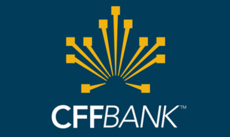 Head office's address:
145 King Street West, Suite 2300 Toronto
Phone:
855-263-2265
Fax:
855-999-4954
Web-site:
www.cffbank.ca
Cff Bank network:
Cff Bank in social networks:
More about bank
Canadian First Financial Centres is used under license by Home Trust. Home Trust delivers a range of financial services through trusted advisors who work at Canadian First Financial Centres in local communities. Canadians can also access great mortgage products through these independent mortgage brokers across the country.
Give feedback
Banking reviews to your e-mail!