Greater Vancouver Community Credit Union
Find contact information of Greater Vancouver Community Credit Union: official web-site, address, phone numbers, products, reviews about bank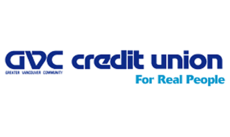 Bank group:
Head office's address:
1801 Willingdon Avenue | Burnaby, BC, V5C 5R3
Web-site:
www.gvccu.com/Personal
Greater Vancouver Community Credit Union network:
More about bank
GVC Credit Union is proud to be one of the oldest credit unions in British Columbia. We serve approximately 6900 members from 4 branches in the lower mainland and strive to provide our members with excellent, personalized member service. Who We Are GVC Credit Union was one of the first credit union study clubs organized in BC during the 1930's and was part of a program to help people find ways to combat the ravages of the economic depression that hit in 1929. On June 5, 1940, GVC Credit Union received its charter and commenced operations. Board and Elections The Board of Directors, elected by and accountable to our membership, governs GVC Credit Union. By focusing on the best interests of the credit union, they are committed to the achievement of our goals and objectives. Member Benefits At GVC Credit Union, you are not just a customer; you are a member-owner and a shareholder. And membership with a credit union means so much more!
Give feedback