Heritage Credit Union
Find contact information of Heritage Credit Union: official web-site, address, phone numbers, products, reviews about bank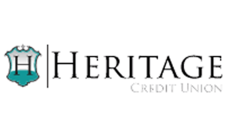 Head office's address:
Unit #100-630-17th Street Castlegar, BC V1N 4G7
Contact center:
1-866-665-3071
Phone:
250-365-7232
Fax:
250-365-2913
Web-site:
www.heritagecu.ca
Heritage Credit Union network:
Heritage Credit Union in social networks:
More about bank
At Heritage Credit Union, we want to hear what you have to say. If you have any questions regarding the site, our products and services, or any comments or concerns in general, please feel free to fill out the Contact Us or Meet With a Financial Expert forms and let us know.
Give feedback
Banking reviews to your e-mail!