iNova Credit Union
Find contact information of iNova Credit Union: official web-site, address, phone numbers, products, reviews about bank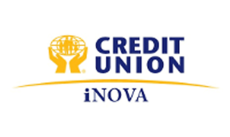 Head office's address:
6150 Almon Street, Halifax NS B3K 1T8
Contact center:
1-902-453-1145
Email:
ask@inovacreditunion.coop
Web-site:
www.inovacreditunion.coop/Home
iNova Credit Union network:
iNova Credit Union in social networks:
More about bank
What is today iNova Credit Union was formed on April 1, 1936 by a Canada Post supervisor and his colleagues, 12 men in total, who met on a porch located on Parker St, Halifax, Nova Scotia and formed the Halifax District Postal Credit Union Ltd. They wanted to give postal workers a place to deposit their salaries, have access to loans, be treated with respect and know their organization was based on the Co-operative Principles, Values and Personal Ethical Values for Co-operators, see appendix one.After two name changes and 68 years iNova Credit Union began serving the entire community with a full range of banking products and services.
Give feedback
Banking reviews to your e-mail!