Integris Credit Union
Find contact information of Integris Credit Union: official web-site, address, phone numbers, products, reviews about bank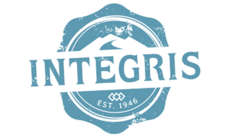 Bank group:
Head office's address:
1598 6 Ave, Prince George, BC V2L 5B5
Contact center:
1-866-554-3456
Web-site:
www.integriscu.ca
Integris Credit Union network:
More about bank
Integris is a collaborative of like-minded individuals who are committed to enhancing the well-being of our members, our staff, and the communities that we are pleased to serve in north central British Columbia. Integris is much more than just a financial institution, as we believe that our members are individuals, not nameless and faceless account numbers, with individual financial needs and goals that warrant personalized care and acute attention. All Integris decisions are made locally, by staff members who reside locally and who understand the local economies of Clinton, Fort St. James, Prince George, Quesnel, and Vanderhoof. We believe in the economic viability of north central British Columbia and in the economic optimism of its residents and businesses. Our region offers promise and opportunity for a variety of industries and deserves the local support and understanding of a comprehensive financial services provider.
Give feedback