Kindred Credit Union
Find contact information of Kindred Credit Union: official web-site, address, phone numbers, products, reviews about bank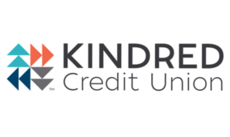 Head office's address:
1265 Strasburg Road Kitchener, ON N2R 1S6
Contact center:
1-888-672-6728
Phone:
519-746-1010
Fax:
519-746-1045
Email:
info@kindredcu.com
Web-site:
www.kindredcu.com
Kindred Credit Union network:
Kindred Credit Union in social networks:
More about bank
Kindred Credit Union (Kindred) is a member-owned financial cooperative based in Kitchener, Ontario. Kindred's values-centred approach is woven into everything we do and makes us the one-of-a-kind choice for people across Ontario who want to connect their values and faith with their finances. Kindred has eight full-service branches in Southwestern Ontario offering a complete range of banking, investing, and borrowing products and services. Kindred has been in the making for over 50 years and it all began when a group of Mennonites had a radical vision to see mutual aid put into faithful practice – extending access to financial services across our community. That vision is lived out today through our innovative and impactful products, services, and programs.
Give feedback
Banking reviews to your e-mail!