Leading Edge Credit Union
Find contact information of Leading Edge Credit Union: official web-site, address, phone numbers, products, reviews about bank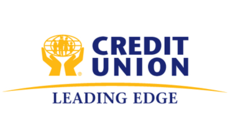 Bank group:
Head office's address:
27 Grand Bay Road, Grand Bay Mall, 2nd Floor, PO BOX 70, Grand Bay East NL A0N 1K0
Contact center:
709-695-7065
Web-site:
www.lecu.ca/Home
Leading Edge Credit Union network:
More about bank
Leading Edge Credit Union formed as an amalgamation between Codroy Valley Credit Union and Brook Street Credit Union. Both of these former credit unions have a long enriched history in their communities and continue that path under their new name. Members have access to a full range of financial products and services through our branches. Leading Edge offically began operation on July 1st, 2009. Check out the links on the left hand side to learn more about Leading Edge Credit Union such as: The current Board of Directors How to run for the Board of Directors Career Opportunities with Leading Edge Credit Union Vision and Mission Statments Annual Reports Social Responsbility Highlights from YOUR board Please feel free to explore our website and visit our main page to see the highlights on what's new and what's coming soon.
Give feedback