Libro Credit Union
Find contact information of Libro Credit Union: official web-site, address, phone numbers, products, reviews about bank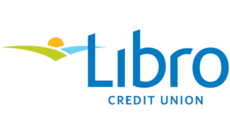 Bank group:
Head office's address:
167 Central Ave, London, ON N6A 1M6
Contact center:
1-800-361-8222
Bank Details:
Libro Credit Union network:
More about bank
Libro is Ontario's second largest credit union with $3.6 billion in assets under administration and more than 100,000 Owners across southwestern Ontario. As a co-operative financial institution with more than 70 years of history, Libro supports the well-being of people, businesses and communities by providing high-quality financial coaching and profit sharing. Libro is proud to support The Prosperity Project, which aims to mobilize and inspire collaboration through community investment to help the region prosper together. Libro offers a full range of financial products and services for consumers, businesses and farms, including savings and chequing, investing, and borrowing. Great service can be experienced through 31 branches, online, telephone, mobile devices and a network of 2,400 ATMs across Canada.
Give feedback