Luminus Financial Services & Credit Union
Find contact information of Luminus Financial Services & Credit Union: official web-site, address, phone numbers, products, reviews about bank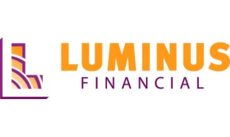 Bank group:
Head office's address:
1 Yonge Street Toronto, ON M5E 1E5
Contact center:
1-877-782-7639
Email:
inquiries@luminusfinancial.com
Web-site:
www.luminusfinancial.com/Personal
Luminus Financial Services & Credit Union network:
More about bank
Luminus Financial (formerly Starnews) was formed in March 2011. The original Starnews Credit Union was formed in 1951 by a group of Toronto Star employees. At that time, mortgages and personal loans were difficult for the average worker to obtain. The group decided to pool their money together and form a credit union that could provide banking products and services for regular people. In 2010, Starnews was granted a new status as an open bond credit union, which allowed it to serve any individual, business or organization in Ontario. As a result, credit unions with similar origins became part of Starnews: King York Newsmen, Air Toronto, Campbell's Employee Credit Union, and Food Family Credit Union. Our current name and logo represent a new era of "clearly better banking." As we continue to grow and expand, our core values remain the same: Luminus is committed to providing its member-owners a full range of competitive products and services.
Give feedback