Mainstreet Credit Union
Find contact information of Mainstreet Credit Union: official web-site, address, phone numbers, products, reviews about bank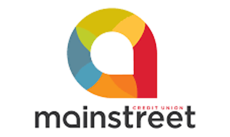 Head office's address:
1295 London Road Sarnia, ON N7S 1P6
Contact center:
1-888-273-3488
Email:
info@mainstreetcu.ca
Web-site:
www.mainstreetcu.ca
Mainstreet Credit Union network:
Mainstreet Credit Union in social networks:
More about bank
With the many options available to you, no matter where you live or work, Mainstreet Credit Union is virtually available to you 24/7.
Give feedback
Funny video
2-year-old kid likes to throw. Look what happened when his parents bought him a basketball ring!