Malpeque Bay Credit Union
Find contact information of Malpeque Bay Credit Union: official web-site, address, phone numbers, products, reviews about bank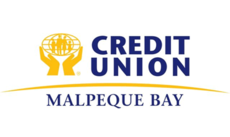 Bank group:
Head office's address:
PO Box 428 1 Commercial Street Kensington, PE C0B 1M0
Web-site:
www.malpequebaycreditu.com
Malpeque Bay Credit Union network:
More about bank
Malpeque Bay Credit Union came into being on October 9th, 1982 as a result of the amalgamation between CFB Summerside Credit Union Limited and Kensington Credit Union Limited, and operates under Charter Number 40. The growth potential of the Kensington Credit Union and the resources of the CGB Summerside Credit Union provided an ideal opportunity to work together. The name Malpeque Bay Credit Union came about through a change in the name of Kensington Credit Union to better reflect the new service area after amalgamation. In 1982 a new building was constructed in Kensington and following the merger the Kensington Branch of Malpeque Bay Credit Union became a full time operation. In 1990 the Federal Government announced that CFB Summerside was on the list of military bases to be closed. With the closure of the CFB Summerside Branch the Credit Union expanded the Kensington facilities from 1500 sq ft to 3700 to service the total membership. Today Malpeque Bay Credit Union serves more than 5,200 members from the areas of Kensington and surrounding areas. Malpeque Bay Credit Union in Kensington is part of the PEI Credit Union System, which today serves more than 60,000 Islanders with a complete range of professional financial products and services.
Give feedback