Motor City Community Credit Union
Find contact information of Motor City Community Credit Union: official web-site, address, phone numbers, products, reviews about bank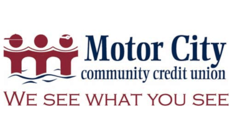 Bank group:
Head office's address:
6701 Tecumseh Rd E, Windsor, ON N8T 1E8
Contact center:
1-800-492-8492
Motor City Community Credit Union network:
More about bank
Being locally owned and operated means that all decisions are made right here, from approving a loan to introducing a new product or service. Motor City also benefits from being a part of a national system of credit unions that work co-operatively on the national, provincial and local level to guide members in achieving financial well-being. Motor City's Financial Services Representatives can help you get there. Co-operative banking the credit union way sets us apart.
Give feedback