Nelson & District Credit Union
Find contact information of Nelson & District Credit Union: official web-site, address, phone numbers, products, reviews about bank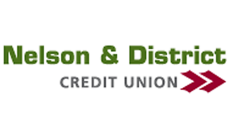 Head office's address:
501 Vernon St Nelson, BC V1L 5R2
Contact center:
1-877-352-7207
Phone:
250-352-7207
Fax:
250-352-9663
Web-site:
www.nelsoncu.com
Nelson & District Credit Union network:
Nelson & District Credit Union in social networks:
More about bank
At Nelson & District Credit Union our mission is "Enriching lives locally." At NDCU, we have a long history. From cash box to community cornerstone, Nelson, Rossland and the East Shore locations have been the local credit unions for decades. Based on a history as an alternative to the banks, NDCU has grown from a modest beginning to an innovative, community-based financial co-operative. We believe the key to our success has been our membership.
Give feedback
Banking reviews to your e-mail!