North Peace Savings & Credit Union
Find contact information of North Peace Savings & Credit Union: official web-site, address, phone numbers, products, reviews about bank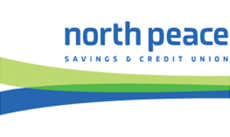 Head office's address:
5420 50 Ave N, Fort Nelson, BC V0C 1R0
Contact center:
1-877-787-0361
Web-site:
www.npscu.ca/Personal
North Peace Savings & Credit Union network:
North Peace Savings & Credit Union in social networks:
More about bank
North Peace Savings and Credit Union strives to "meet the needs of people" by:investing in community projects sponsoring various community activities and events participating in education programs aimed at fostering a better understanding of financial matters promoting community economic development.
Give feedback
Funny video
2-year-old kid likes to throw. Look what happened when his parents bought him a basketball ring!