OMISTA Credit Union
Find contact information of OMISTA Credit Union: official web-site, address, phone numbers, products, reviews about bank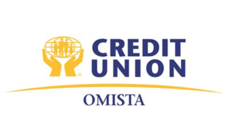 Bank group:
Head office's address:
444 Aberdeen St, Fredericton, NB E3B 1S1
Web-site:
www.omista.com/Home
OMISTA Credit Union network:
More about bank
Founded in 1938 in Moncton, New Brunswick, as the CN (Shops) Credit Union, OMISTA provided day-to-day financial services to the workers of the CN repair shops. In 1970, Moncton Shops (CN) Credit Union owners voted to provide full financial services to all residents of Metro Moncton and adopted a new name ~ OMISTA Credit Union. In January 2010, OMISTA and York Credit Unions amalgamated, creating a new 4 branch OMISTA Credit Union. York Credit Union began as Saint Dunstan's Credit Union in 1953. In 1978, owners voted to provide service to all residents of Fredericton and surrounding area and became York Credit Union. In 1999 York Credit Union amalgamated with Base-Gagetown Credit Union to serve owners in the Oromocto area. As a Certified B Corporation, OMISTA Credit Union has been recognized as a leader of a global movement of people using business as a force for good. B Corporations are a new kind of company that use the power of business to solve social and environmental problems. B Corps are certified by the non-profit B Lab® to meet rigorous standards of social and environmental performance, accountability, and transparency; and as a result improve the quality of life in our communities. B Corporation Certification takes a holistic approach to all aspects of a business and brings together many diverse movements - from the sustainable agriculture movement, to microfinance, to clean technology, to organics, to Buy Local. B Corporation Certification amplifies the voice of this diverse marketplace behind the power of a unifying force that stands for a better way to do business.
Give feedback