OPPA Credit Union
Find contact information of OPPA Credit Union: official web-site, address, phone numbers, products, reviews about bank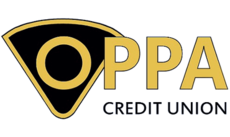 Head office's address:
123 Ferris Lane, Barrie Ontario, Canada L4M 2Y1
Contact center:
1-800-461-4288
Phone:
705-726-5656
Email:
techsupport@sonomaservices.com
Web-site:
www.oppacu.com/Personal
OPPA Credit Union network:
OPPA Credit Union in social networks:
More about bank
Since 1971, the Ontario Provincial Police Association Credit Union has focused on meeting the financial needs of the OPP community – with products, services and advice geared to the lives and unique circumstances of police officers and their families. From modest beginnings, the OPPA Credit Union has grown to more than 7,800 members and over $185 million in assets. We offer a full range of personal banking services – from savings and chequing accounts to loans, mortgages, RRSPs and more. Our rates and fees are comparable to, if not better than, those of banks. Deposit insurance coverage is provided by the Deposit Insurance Corporation of Ontario. While we still operate from our office in Barrie, Ontario, we serve most of our members by phone, email, over the Internet, and through mobile banking, smart phone app banking, text banking and a vast network of ATMs. But this doesn't mean that we've lost the personal touch. Our focus remains on building relationships – one member at a time. While banks, and some credit unions, go for large-scale marketing campaigns, we concentrate on providing excellent member service and value-added advice through every stage of your life. We want you to know and feel that we are with you for life.
Give feedback
Banking reviews to your e-mail!