PACE Credit Union
Find contact information of PACE Credit Union: official web-site, address, phone numbers, products, reviews about bank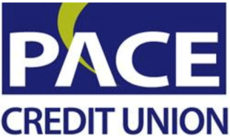 Head office's address:
8111 Jane St Unit 1 Vaughan, Ontario L4K 4L7
Contact center:
1-877-588-7223
Email:
pace.info@pacecu.com
Web-site:
www.pacecu.ca
PACE Credit Union network:
PACE Credit Union in social networks:
More about bank
PACE Credit Union can trace its roots back to the Farmunited Credit Union which began in 1940. PACE began as a credit union for employees of the Peel Region and the name PACE is an acronym for Peel Region and Co-op Employees. Over the years, PACE has grown through the amalgamation of a number of smaller credit unions, enabling more to be done for members as one large credit union.
Give feedback
Banking reviews to your e-mail!