Princess Credit Union
Find contact information of Princess Credit Union: official web-site, address, phone numbers, products, reviews about bank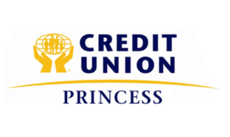 Bank group:
Head office's address:
22 Fraser Avenue Sydney Mines, NS B1V 2B7
Web-site:
www.princesscreditunion.ca
Princess Credit Union network:
More about bank
Welcome to our website. Princess Credit Union is a progressive, full-service, financial co-operative proudly serving the people of Sydney Mines and surrounding communities since 1934. As a member of Princess Credit Union you are both a customer and an owner of your credit union. This is a unique relationship that ensures that at Princess Credit Union our members are always our top priority.
Give feedback