Prospera Credit Union
Find contact information of Prospera Credit Union: official web-site, address, phone numbers, products, reviews about bank
Bank group:
Head office's address:
32071 South Fraser Way Abbotsford, BC V2T 1W3
Contact center:
1-888-440-4480
Bank Details:
Web-site:
www.prospera.ca
Prospera Credit Union network:
More about bank
Building on more than 70 years as a BC credit union, Prospera is proud to serve a membership that is 63,000 strong. As a values-based financial institution, our number one priority is the financial well-being of families and businesses in our local communities and our dedicated team is here to serve all of their banking, lending, investing and insurance needs through sixteen branches; online and mobile banking and an alternative channel that includes a locally-based Contact Centre and Broker Centre. Through our affiliation with The Exchange network, members also enjoy access to thousands of surcharge free ATMs across Canada (that's right, no ATM fees). Making life better for everyone is important at Prospera, which has an extensive community investment program devoted to supporting the organizations, events and volunteers that make our BC communities stronger. Our Vision: We are the trusted home for families and local businesses, building their financial dreams and prosperity within our communities. We are transforming the way we do business to grow Prosperity. Our Purpose: At Prospera, we have a strategic imperative to grow a strong, sustainable credit union to ensure that we continue to make a meaningful difference in the financial well-being of our members; which in turn will support and strengthen the financial, social and economic resiliency of people in our local BC communities. Our Values: Everything we do at Prospera is based on our values of accountability, focus, teamwork, integrity, passion, member first and community. In alignment with the co-operative principles that are at the heart of our credit union, these are the values that guide us every day. What it means to be a co-operative Financial co-operatives like Prospera Credit Union are different from banks in a number of ways, the most important being that we are owned by the members we serve and because we are a co-operative, every member has a vote and a say in important decisions that affect our future.
Give feedback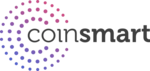 The Most Trusted Way to Buy Bitcoin
Canadian Banked
Instant Verification
Largest Coin Line up