Provincial Credit Union
Find contact information of Provincial Credit Union: official web-site, address, phone numbers, products, reviews about bank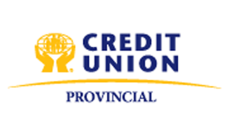 Head office's address:
281 University Ave. Charlottetown, PE C1A 4M3
Phone:
902-629-1924
Fax:
902-368-3567
Email:
dgeldert@provincialcu.com
Web-site:
www.provincialcu.com/Home
Provincial Credit Union network:
Provincial Credit Union in social networks:
More about bank
As a full-service financial institution, Provincial Credit Union has over 15,000 members and 346 million dollars in assets under adminstration. We understand you better because at Provincial Credit Union, you're an owner and that means understanding the best way to service you is our first priority.
Give feedback
Funny video
2-year-old kid likes to throw. Look what happened when his parents bought him a basketball ring!