Sharons Credit Union
Find contact information of Sharons Credit Union: official web-site, address, phone numbers, products, reviews about bank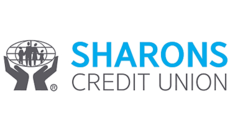 Head office's address:
1055 Kingsway, Vancouver, BC V5V 3C7
Web-site:
www.sharons.ca
Sharons Credit Union network:
Sharons Credit Union in social networks:
More about bank
SCU grew quickly thanks to our member's trust and care. With Vancouver's Korean Community and all residents of Greater Vancouver in mind, SCU continues to contribute to our communities in a variety of ways.
Give feedback
Funny video
2-year-old kid likes to throw. Look what happened when his parents bought him a basketball ring!