Sunshine Coast Credit Union
Find contact information of Sunshine Coast Credit Union: official web-site, address, phone numbers, products, reviews about bank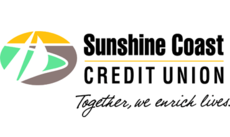 Head office's address:
985 Gibsons Way, Gibsons, BC V0N 1V0
Contact center:
1-800-320-4588
Phone:
604 740-2662
Email:
inquiries@sunshineccu.net
Web-site:
www.sunshineccu.com/Personal
Sunshine Coast Credit Union network:
Sunshine Coast Credit Union in social networks:
More about bank
For over 75 years, Sunshine Coast Credit Union and their members have been helping build a healthy, strong, vibrant Coast community. We are a full-service financial institution with assets exceeding $550 million, serving 16,000 plus members in three growing coastal communities in British Columbia. We invite you to browse our Products/Services and would welcome an opportunity to be of service to you. Sunshine Coast Credit Union is committed to enriching the financial well-being of our members and our community. Neighbours helping neighbours is how we began and today that value remains strong both in the services and products we offer and through direct involvement within our community. You can trust in our dedication to maintaining local control, and local decision making - both of which are key factors in providing the kinds of services that meet the needs of individuals, businesses and organizations on the Coast. Sunshine Coast Credit Union and you - Together, we enrich lives.
Give feedback
Banking reviews to your e-mail!