United Employees Credit Union
Find contact information of United Employees Credit Union: official web-site, address, phone numbers, products, reviews about bank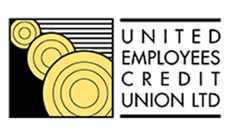 Head office's address:
964 Eastern Ave. Toronto, ON M4L 1A6
Phone:
416-461-9257
Web-site:
www.unitedcu.com
United Employees Credit Union network:
United Employees Credit Union in social networks:
More about bank
Established in 1944, United Employees Credit Union was formed under the co-operative principles of people helping people. Members' deposits are pooled to be lent to other members who need loans and mortgages. Profits are given back to members in the form of interest on deposits, divivdends ( paid since 1999 ) or improvements to the credit union that help benefit the members. We have grown to be a full-service financial institution offering a complete line of competitively priced products and services.
Give feedback
Banking reviews to your e-mail!