Valley Credit Union
Find contact information of Valley Credit Union: official web-site, address, phone numbers, products, reviews about bank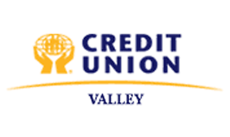 Bank group:
Head office's address:
256 Granville St, Bridgetown, NS B0S 1C0
Contact center:
1-800-963-4848
Web-site:
www.valleycreditunion.com/Home
Valley Credit Union network:
More about bank
Here at Valley Credit Union, we are members just like you. We are active members of our local communities. As a local financial institution, how we invest and operate directly affects our members, and our communities. We take our responsibility as a truly local credit union seriously, and make only the best decisions for where we live, work, and play. We are proud to support our local communities, and truly invested in building the best possible future for all of our members and potential members.
Give feedback