Windsor Family Credit Union
Find contact information of Windsor Family Credit Union: official web-site, address, phone numbers, products, reviews about bank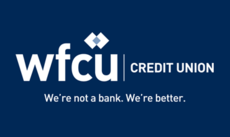 Bank group:
Head office's address:
3000 Marentette Avenue, Windsor, Ontario N8X 4G2
Bank Details:
Web-site:
www.wfcu.ca/Personal
Windsor Family Credit Union network:
More about bank
WFCU Credit Union has long been recognized as one of the leading, progressive financial organizations in the City of Windsor and Essex County. Serving Windsor and surrounding communities for over 75 years, WFCU Credit Union began in 1941 with assets of less than $10,000 and now has $2.9 Billion in Managed Assets and Member Service Totals of $4.1 Billion. WFCU Credit Union is the sixth largest credit union in Ontario operating nine retail locations and serving 36,820 members including 32,945 Personal members in 17,250 households, 2,420 Businesses and 1,455 Organizations. WFCU Credit Union membership is open to anyone who lives and/or works in Ontario.
Give feedback