Your Neighbourhood Credit Union
Find contact information of Your Neighbourhood Credit Union: official web-site, address, phone numbers, products, reviews about bank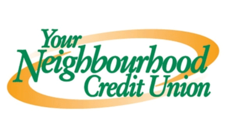 Bank group:
Head office's address:
105 Ontario Rd Box 549, Mitchell, ON N0K 1N0
Contact center:
1-800-567-8111
Bank Details:
Web-site:
www.yncu.com/Personal
Your Neighbourhood Credit Union network:
More about bank
At Your Neighbourhood Credit Union, you have your choice of personalized financial services and products to fit your needs, your schedule and your budget. Everyday Banking: We offer all kinds of packages and products to help you manage your money more effectively. Plus, our friendly financial professionals are happy to help you find the right tools to achieve your financial goals. Learn more about ... Savings accounts, Chequing accounts and plans to save on fees, overdraft protection, plans for kids and teens, seniors and students Personal Loans and Lines of Credit: Our personal loans offer flexible terms and competitive rates designed to fit your needs and budget. Mortgages and home ownership: With a little help from YNCU, we can make that major purchase easier with a variety of lending options. Learn more about fixed and variable rate mortgages, home equity line of credit, and home buying Investing and your future: Our full line if investment products are available at to help you start reaching your financial goals. Our GICs and term deposits offer very competitive rates, you can tap the stock market potential while preserving your principal through index-linked deposits, and even trade online. Wealth Management: As a YNCU member you have access to the services of our Certified Financial Planners (CFP) - free of charge! Plus we have budgeting tools, guide books and seminars to help you every step of the way. As a Member of YNCU, you have access to branches across southwestern Ontario and a variety of self-serve banking channels, including Automated Banking Machines, telephone banking and online banking. But that's not all! When you bank with us, you share in our profits, and the more business you have with YNCU, the greater your share of the dividends!
Give feedback