MBNA
Find contact information of MBNA: official web-site, address, phone numbers, products, reviews about bank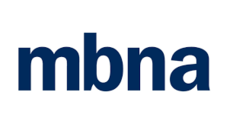 Phone:
1-888-876-6262
Web-site:
www.mbna.ca
MBNA network:
MBNA in social networks:
More about bank
MBNA Corporation was a bank holding company and parent company of wholly owned subsidiary MBNA America Bank, N.A., headquartered in Wilmington, Delaware, prior to being acquired by Bank of America in 2006. In December 2016, UK-based Lloyds Banking Group purchased MBNA from Bank of America for £1.9 billion. It was the world's largest independent credit card issuer, specializing in affinity cards. MBNA was founded in 1982 as Maryland Bank, N.A., a subsidiary of Maryland National Bank. The letters N.A. stood for National Association. In 1989, Maryland Bank was renamed MBNA America Bank. MBNA Corp. spun off from Maryland National and became an independent company in 1991. Maryland National was acquired by NationsBank in 1993.
Give feedback
Banking reviews to your e-mail!