Oaken Financial
Find contact information of Oaken Financial: official web-site, address, phone numbers, products, reviews about bank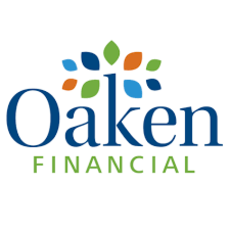 Head office's address:
Concourse Level, 145 King St W, Toronto, ON M5H 1J8
Contact center:
625-3622
Web-site:
www.oaken.com
Oaken Financial network:
Oaken Financial in social networks:
More about bank
If you haven't already noticed, we're not like other financial institutions. In fact, we consider ourselves to be a refreshing alternative. Our priority is you – our customer. We take the time to listen to what you need, and we do what it takes to put your needs first. We are built on compassion, security, service and value – and we live and work by the high standards we set for ourselves.We're backed by Home Bank, and powered by Home Trust Company, Canada's largest independent trust company that's been proudly serving Canadians since 1987. So we know a thing or two about loyalty, commitment and helping our customers make the most of their hard-earned money. So, welcome! We're very happy to see you here.
Give feedback
Banking reviews to your e-mail!