Royal Bank Of Canada
Find contact information of Royal Bank Of Canada: official web-site, address, phone numbers, products, reviews about bank

Bank group:
Head office's address:
200 Bay St, 9th Floor South Tower, Toronto
Contact center:
800-769-2511
Bank Details:
Web-site:
www.rbc.com/canada.html
More about bank
The Royal Bank of Canada (RBC; French: Banque Royale du Canada) is a Canadian multinational financial services company and the largest bank in Canada. The bank serves over 16 million clients and has 80,000 employees worldwide. The company corporate headquarters are located in Toronto, Ontario. The bank was founded in 1864 in Halifax, Nova Scotia. RBC's Institution Number (or bank number) is 003. In Canada, the bank's personal and commercial banking operations are branded as RBC Royal Bank in English and RBC Banque Royale in French and serves approximately ten million clients through its network of 1,209 branches. RBC Bank was the U.S. banking subsidiary with 439 branches across six states in the Southeast, which served more than a million customers. RBC also has 127 branches across seventeen countries in the Caribbean, which serve more than 16 million clients.[6] RBC Capital Markets is RBC's worldwide investment and corporate banking subsidiary, while the investment brokerage firm is known as RBC Dominion Securities. Investment banking services are also provided through RBC Bank and the focus is on middle market clients.
Personal services
Business services
Give feedback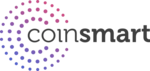 The Most Trusted Way to Buy Bitcoin
Canadian Banked
Instant Verification
Largest Coin Line up