Toronto-Dominion Bank
Find contact information of Toronto-Dominion Bank: official web-site, address, phone numbers, products, reviews about bank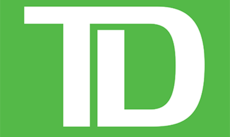 Bank group:
Head office's address:
Toronto-Dominion Centre, Po Box 1 Stn Toronto Dom, Toronto
Contact center:
866-222-3456
Bank Details:
Web-site:
www.td.com/about-tdbfg/our-business/index.jsp
More about bank
The Toronto-Dominion Bank (French: Banque Toronto-Dominion) is a Canadian multinational banking and financial services corporation headquartered in Toronto. Commonly known as TD and operating as TD Bank Group (French: Groupe Banque TD), the bank was created in 1955 through the merger of the Bank of Toronto and the Dominion Bank, which were founded in 1855 and 1869, respectively. TD Bank Group is the second largest bank in Canada by market capitalization and a top-10 bank in North America. Globally, it ranks as the 19th largest bank in the world, according to Forbes.
Personal services
Business services
Give feedback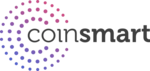 The Most Trusted Way to Buy Bitcoin
Canadian Banked
Instant Verification
Largest Coin Line up