Zag Bank
Find contact information of Zag Bank: official web-site, address, phone numbers, products, reviews about bank

Bank group:
Head office's address:
120-6807 Railway St Calgary
Email:
Bank Details:
More about bank
Zag Bank (formerly Bank West) is a chartered bank that was founded in High River, Alberta in 2002. The bank is wholly owned by Desjardins Group. The Western Financial Group initially focused on insurance consolidation, but expanded into banking in 2002, when Bank West was established. The bank maintained offices in High River and Winnipeg. The bank acquired Ubiquity Bank in November 2007 and Agrifinancial in February 2009. In 2010, Western Financial was acquired by the Desjardins Group and the transaction was completed in 2011.[3] In 2014, the Desjardins Group changed the name of Bank West to Zag Bank.
Answers to popular questions from bank customers of Zag Bank
Give feedback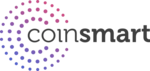 The Most Trusted Way to Buy Bitcoin
Canadian Banked
Instant Verification
Largest Coin Line up