Bank Of Tokyo-Mitsubishi Ufj
Find contact information of Bank Of Tokyo-Mitsubishi Ufj: official web-site, address, phone numbers, products, reviews about bank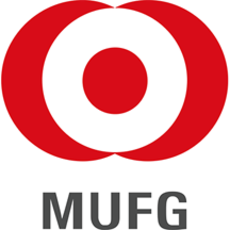 Head office's address:
Royal Bank Plaza, South Tower, 200 Bay Street, Suite 1800, Toronto
Phone:
416-865-0220
Web-site:
www.bk.mufg.jp/global/globalnetwork/americas/index.html
Bank Of Tokyo-Mitsubishi Ufj network:
Bank Of Tokyo-Mitsubishi Ufj in social networks:
More about bank
The Bank of Tokyo-Mitsubishi UFJ, Ltd., ("BTMU") and its legacy companies have been operating in Canada since 1981 following the establishment of Bank of Tokyo-Mitsubishi UFJ (Canada) a wholly owned subsidiary of BTMU. In April 2016, BTMU's presence in Canada changed following the establishment of The Bank of Tokyo-Mitsubishi UFJ, Ltd., Canada Branch in Toronto with offices in Vancouver, Montreal, and Calgary.With a healthy Canadian economy and bountiful opportunities, our local and Japanese clients rely on us to support them with financial expertise across a myriad of industries such as natural resources, utilities (including renewable energy), manufacturing, services, and automotives.Our focus on customer service and our enhanced product lines and offerings have driven our growth and success as the premier Asia-based global bank in the market. We provide a full range of wholesale corporate banking services through our integrated global network.
Give feedback
Banking reviews to your e-mail!